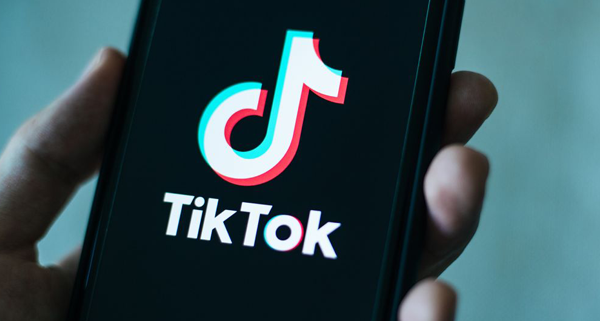 Ohio bans TikTok from state devices, some officials push for total ban
Time is ticking for one of the most popular social media apps in the world. On Sunday night, Ohio Gov. Mike DeWine signed an executive order to ban TikTok from any state-owned device, but some public officials are advocating for a complete ban.
One billion users worldwide scroll, like and comment on TikTok. Even state government has gotten involved, with the Ohio Dept. of Transportation (ODOT) having more than one hundred thousand followers.
The quirky videos from ODOT sharing safety tips, recruitment montages from the highway patrol and highlights from the latest OSU football game all have one thing in common: They are accounts that have either been shut down or are being evaluated.
As soon as he was sworn into office Sunday, DeWine prohibited state and local government employees from downloading, using or accessing any website or app that is owned by a Chinese business. The most popular for Americans is TikTok, but included other apps like Weibo and WeChat.
This decision disappointed state Rep. Latyna Humphrey (D-Columbus).
"You have the ability to reach constituents and Ohioans in a way… that they haven't been reached before," Humphrey said.
The app beneficially changed the way people engage with their government, the Democrat added. Luckily for her, she can still keep her TikTok account.
"It is not going to change my ability because I utilize my own device, the device that… I pay for," she said.
Chair of the Republican Party of Cuyahoga County Lisa Stickan said the government should also consider banning TikTok completely, not just on government devices. Due to the widespread security concerns about spying and data harvesting, this could be a real national security threat, she said.
"If it is something, particularly a government-owned device that has confidential information… it's good we're doing it there," she said. "But should we explore, down the road, personal devices?"
It's possible Stickan's proposal could stifle free speech, but cyberlaw expert and Case Western Reserve University professor Raymond Ku said there is also a way it could be supported.
TikTok isn't happy with the governor's decision, with their spokesperson Jamal Brown giving a statement to News 5 explaining that the order "will do nothing to advance cybersecurity" and is "based on unfounded falsehoods." The company also added that they are working with the federal government to address the concerns. Their full statement can be found below.
"We're disappointed that so many states are jumping on the political bandwagon to enact policies that will do nothing to advance cybersecurity in their states and are based on unfounded falsehoods about TikTok. TikTok is loved by millions of Americans, and it is unfortunate that the many state agencies, offices, universities, student groups, and sports teams in those states will no longer be able to use TikTok to build communities and share information. 

We are continuing to work with the federal government to finalize a solution that will meaningfully address any security concerns that have been raised at the federal and state level. These plans have been developed under the oversight of our country's top national security agencies—plans that we are well underway in implementing—to further secure our platform in the United States, and we will continue to brief lawmakers on them."
Stickan is not the only one to raise the idea of a total ban. Lawmakers around the Statehouse have been debating the idea, but the free speech argument is always being considered.
---
Click here to view the original article from News 5 Cleveland.
Feeling social? Follow, like and comment on PSI's social accounts!
/wp-content/uploads/TikTok.png
400
600
Greg Dzuris
/wp-content/uploads/2018/02/psi-logo-lg.png
Greg Dzuris
2023-01-24 20:34:22
2023-01-26 02:03:13
TikTok Banned from all state-owned devices