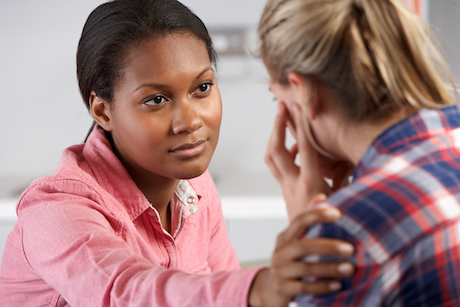 PSI has recently joined forces with LifeAct (http://lifeact.org/education/program-information/) to be the educational partner to provide Middle School and/or High School students complimentary suicide education and prevention programs. PSI is currently registering interested NE Ohio schools for the 2015-2016 school year.

Middle School Program: UROK™
LifeAct, in conjunction with the Department of Child and Adolescent Psychiatry at University Hospitals, has developed a program specifically designed for middle school students that emphasizes the unique situations and changes they face that may induce stress and lead to depression.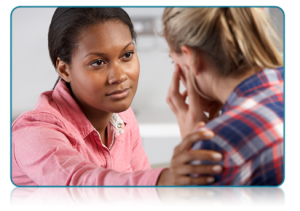 Middle school students learn to identify and manage stress in their lives. Most importantly, they are taught to recognize healthy and unhealthy responses to stress, when they should ask for help, and how to request that help from a trusted adult.
High School Program: Recognizing Teen Depression and Preventing Suicide
The goal of our program is to raise awareness among young teens about unhealthy behaviors that indicate that a teen is struggling and needs adult help. Early identification and intervention for teens with mental health issues is the most effective way to prevent teen suicide.  High school students will learn to identify the outward manifestations of depression and the warning signs of suicide.
PSI and LifeAct school programs have been presented to more than 170,000 students since 2000.  The two-day presentation (1.5 hours total time), utilizes PowerPoint, videos, a small group activity, and class discussion designed to engage students by focusing on age-relevant experiences. Students who self-identify to PSI or LifeAct instructors and who may be experiencing mental health issues (including depression, bullying, self-harm and suicidal thoughts) are escorted to a guidance counselor or other appropriate school personnel. PSI or LifeAct instructors record each self-identifying student and provide a copy of the documentation to both the classroom teacher and guidance counselor or appropriate school personnel. Students
frequently self-identify to school personnel in the two to three weeks following LifeAct's program delivery. The school personnel are a critical element to this program; however, they are not expected to diagnose or treat these possible mental illnesses. PSI will provide appropriate assessment and referral resources.
Knowledge is power. PSI is committed to this important cause. For more information on how to bring this program to your school at no cost, contact karenmckelvey@psi-solutions.org

/wp-content/uploads/2016/02/ParadigmJan2016Btumb.jpg
307
460
Mike Lyman
/wp-content/uploads/2018/02/psi-logo-lg.png
Mike Lyman
2016-02-07 13:12:00
2016-02-07 13:15:42
Mental Health Matters- Suicide Prevention and Education