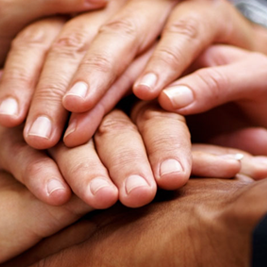 For the past 23 years Rick Dillman has been the Director of P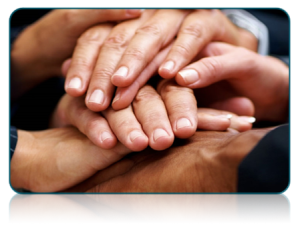 upil Services for the Bedford School District. It has been a long journey in education that began 47 years ago, 1968 to be precise, when he began his career.
Having graduated Union College of Barberville, Kentucky with a degree in History and a minor in Psychology, Rick soon got a teaching position in special education in a small Kentucky town that didn't even have a traffic light. His first administrative post came soon after as Director of Special Education for the Goosecreek Consolidated Independent School District of Kentucky, a locale that may not be too familiar for most of us.
As to how it happened that a youth with a History degree got to work with children with disabilities, Rick says, "I liked both history and working with kids. At the time, they needed a special ed teacher and I looked like I could do the job."
With his long and varied background to draw upon, Rick's advice to those who today are considering a career in education is to have a passion for teaching and a willingness to accept the rewards that kids will bring. "The rewards are simple and clear: showing that they've learned what you've taught them!" He adds, "It's tougher now with all the accountability demanded at every turn. Testing is not the only way to evaluate the experiences of a child in the classroom. Evaluations are all done on computers, and not all students do well because of that."
The Bedford School District is 85 percent African-American, with the administrative staff equally black and white. The district has 3,400 kids pre-K though 12, eighty percent of whom are from families that are under the poverty line.
For about fifteen years PSI has been involved, helping to staff Nursing, Clinic Aides, English as a Second Language and Child Abuse Training. "One of the things PSI has done for me is that when I put a new program in place, I can get the right people and quickly.
Rick's accomplishments number being the Chair of the National Membership Council for Exceptional Children and President of the Ohio Association of Pupil Services Administration. Next year will probably be his last.
As with everything everywhere, the new technology has made its mark. While a lot of Bedford students don't have PCs and keyboards, they do have iPhones and tablets. "Our schools have a wireless network. We have become a Google Application District, meaning kids get free Google accounts and storage that any device can access."
What can be problematic about the job is that the buck stops at Rick's desk when it comes to expulsions. "It happens more often than you like. It used to be mostly boys, but unfortunately that's changing." Most students return after being expelled for a certain amount of time.
Where is burnout in all this? "I don't have that problem. I like what I do and I like the people. Besides, I'm an optimist and I enjoy the challenges."
/wp-content/uploads/2015/10/ParadigmArticleThumbFeature.png
267
267
Mike Lyman
/wp-content/uploads/2018/02/psi-logo-lg.png
Mike Lyman
2015-10-14 19:31:38
2015-10-14 19:38:12
Focus on Commitment: Rick Dillman