by Dr. Scott Poland
Co-Director of the  Suicide and Violence Prevention Office, Nova Southeastern University, Fort Lauderdale, Florida, and Richard Lieberman, Loyola Marymount University, Los Angeles, California
The aftermath of a youth suicide is a sad and challenging time for a school.  Postvention has become synonymous with the challenging aftermath of suicide and few events  are scarier for a school and a community than the suicide of a young person.
The major  tasks for suicide postvention are to help your  students and fellow  faculty to manage the understandable feelings of shock, grief and confusion. The major  focus at this time should be grief resolution and prevention of further suicides.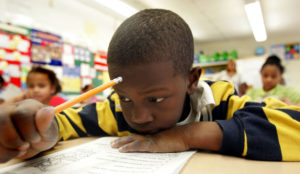 The research  literature estimates that once a suicide happens,  the chances of another death  by suicide increases dramatically. The following suggestions are intended to guide  schools during  this difficult time.
It is important to be honest with students about the scope of the problem of youth suicide and the key role that everyone (including the students) plays in prevention.
It is important to balance being truthful and honest without violating the privacy of the suicide victim  and his/her family  and to take great  care not to glorify the victim's actions.
It is important to have the facts of the incident, be alert to speculation and erroneous information that may be circulating, and assertively yet kindly redirect students toward productive, healthy conversation.
It is important that students not feel that the suicide victim has been erased and that students be provided an opportunity to talk about the deceased.
Numerous professional associations caution that memorials not be dramatic or permanent, and instead encourage activities that focus on living memorials such as funding suicide prevention.
National research has found  that talking  with youth about  suicide does not cause them to think of it, and in fact provides the opportunity for them to relieve  anxiety and unburden themselves. The Jason Flatt Act, which focus- es on mandated training annually  for school staff on suicide prevention, has been passed in 30% of all states. More information about  the Jason Foundation is available  at  www.jasonfoundation.com.
Major protective factors identified by the World Health Organization are the following: stable families, positive connections at school, good  connections with other  youth, religious  involvement, lack of access to lethal  weap-ons, access to mental  health  care, and awareness of crisis hotline  resources.
Click Here for more on Dr. Scott Poland.
Click Here for more on psi and Suicide  Prevention.
/wp-content/uploads/poland1.jpg
231
438
psi
/wp-content/uploads/2018/02/psi-logo-lg.png
psi
2019-05-30 15:03:40
2019-05-30 15:06:03
After a Suicide: Answering Student Questions and Providing Support