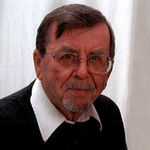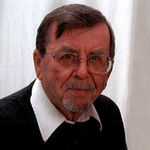 It is difficult to overstate the impact Dr. Don Wonderly had on the lives of so many in Ohio while he was a school psychologist, a KSU Professor, an OSPA President, a co business owner of PSI that continues today to provide jobs to hundreds of school psychologists impacting the lives of tens of thousands of Ohio children.
Don challenged the establishment; intellectually, professionally and collegially to change its focus, its priorities and its mission. In many, many ways he was incredibly successful in motivating his students who became leaders in a variety of fields impacting children, Ohio families and educational institutions for generations.
He was brilliant, prophetic, prolific and incredibly multi talented in the university post – graduate classroom, in the music world and even in the kitchen as a gourmet cook. His students and friends long remember the fantastic gatherings at dinners and beyond that were full of great fun, incredible conversation and wonderful people.
His impact on me continues to this day in many, many ways. I will always be indebted to him and to all that he taught me for the many years we were associated. During the last few years we drifted apart as life took us in different directions. But it is the rare day I do not think of him and his lovely family as being one of the most important and long lasting influences on my life. We will all miss you Don!
Steve Rosenberg
President, PSI

—–
PSI lost its co founder, dear friend and colleague Don Wonderly this past week.   Don was a pioneer, innovator and tireless proponent of children services to children on both the state and national stage.
In Memoriam: Dr. Donald M. Wonderly (1920-2013): Donald MacKay Wonderly, Ph.D., was one of the founders of the Kent State University SPSY program, having begun at KSU in 1963 with a grant-funded program to train school psychologist with prevention-foci. He died as the fall 2013 academic term began, aged 93.
Don anticipated RTI/MTSS/PBIS by about 50 years! In many ways he was a catalyst for creating a space for prevention initiatives in school psychology, an emphasis later championed by his students and others. Don served not only KSU but also school psychology in Ohio, including his term as OSPA President in 1962-63. Following his presidency, Don served as OSPA's program chair for a short period, and then as its first executive secretary from 1963 to 1967. Don's service to OSPA was rewarded with OSPA's first Honorary Life membership in 1967.
Don was influential in co-creating a 'market' for school psychologists to work in alternative settings through developing, with several of his students, a business-enterprise (PSI) that hired school psychologists as prevention-specialists in parochial and private schools in Ohio. After he left for retirement PSI (named after the KSU Program Don started 'Prevention: System Intervention') continues to this present day.
I knew him in his later years as a trainer at KSU, in which we overlapped. He was a curmudgeonly, inquisitive, intellectual-irritant ― always questioning practices to make sure that face-valid but incorrect presumptions did not become a gold standard. Don never let a wrong-idea die naturally; he always wanted to make sure it was dead and deeply buried and that everyone knew it. Don was self-assured…he knew his ideas were correct and advocated tirelessly for their implementation ~ never did the words "On the one hand, and on the other hand…" ever pass his lips.
He was a good friend to school psychology practitioners and his inspiration lives.
Caven S. Mcloughlin, September 2013
———
/wp-content/uploads/2013/09/DonWonderly.jpg
150
150
Mike Lyman
/wp-content/uploads/2018/02/psi-logo-lg.png
Mike Lyman
2013-09-19 15:04:27
2013-09-20 09:03:31
PSI lost its co founder, dear friend and colleague Don Wonderly this past week. Read more...