PSI's Hui-ying Lee proudly presented her students at the National Chinese Honor Society induction ceremony at Walsh Jesuit High School in April. There were eight inductees this year and they are all Chinese 3 juniors.
The National Chinese Honor Society (NCHS) was established in November 1993 to recognize those accomplished high school students who study Chinese as a world language.
The National Chinese Honor Society is a scholastic organization that promotes and recognizes students with good citizenship, leadership, and deeds of community service.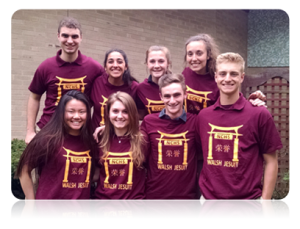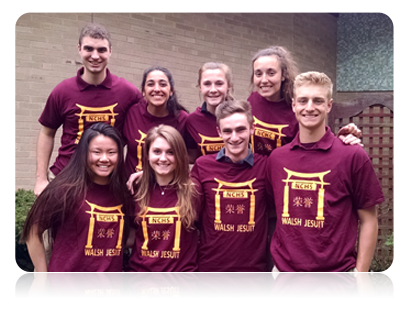 The National Chinese Honor Society's goal is to encourage its members to become life-long learners to gain a better understanding of Chinese language and culture, and to play an active role as constructive peace-makers in the twenty-first century. The applicant must be a full time high school student who has studied Chinese fo four semesters in high school with an average of A- or higher. A qualified candidate is someone who is willing to work with the sponsor/advisor as well as with other students as a role model to play a positive role in Chinese studies. Hui-ying has continued to develop the Mandarin Language program at Walsh over several years and her efforts are producing some exemplary students. Congratulations to all!
/wp-content/uploads/2016/05/May16Psidelines-Mandarin-1.png
312
408
Mike Lyman
/wp-content/uploads/2018/02/psi-logo-lg.png
Mike Lyman
2016-05-13 12:48:02
2016-05-13 12:48:27
Mandarin Language News